Regardless of the era, Mitsubishi Electric's air conditioning development has always placed a priority on considering people. We have constantly sought to understand how people feel, and how we can assist in facilitating comfortable and healthy lifestyles. For Mitsubishi Electric's air conditioning, the best quality is the culmination of our air-cleaning, motion-sensor, airflow technologies and represents our efforts to create and air-conditioner the puts No.1 priority on healthy living.

1) Function Design

We Designed by 4 concepts for "The No.1 Specialist In The Air Conditioning Technology"

"Master Of Technology"
Move Eye Human Sensor is the new innovation of the excellent cooling for your life.(in FH series)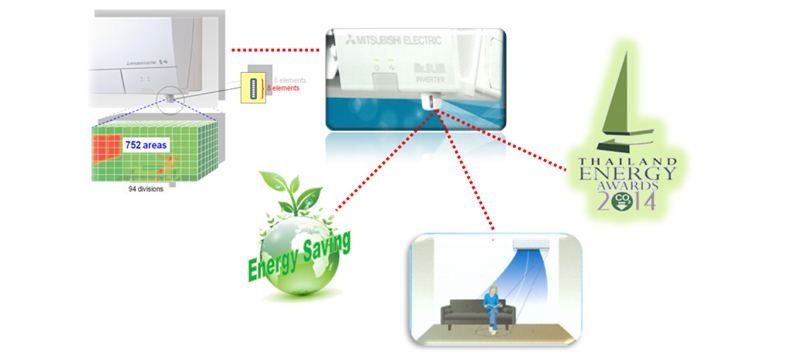 "Master Energy Saving"
Inverter the highest technology to energy saving

Inverter Control Technology
By controlling current frequency according to the desired temperature setting and outside air-conditions, energy-efficient performance is assured. Frequency is lowered when less power is required to substantially reduce electricity consumption for more economical operation.

"Master Air-Cleaning"
The wide air outlet makes cleaning easy, always keeping the air in your room clean and fresh.


"Master Feeling for life"
Popular function for makes you "good Feeling"



2
)Structure Design

Development design and analysis design to create a better product that is friendly to both you and the environment.
However design for all type of air conditioner on standardization and correct use of on the standard market.

Our Technology 3D program guided our structure design.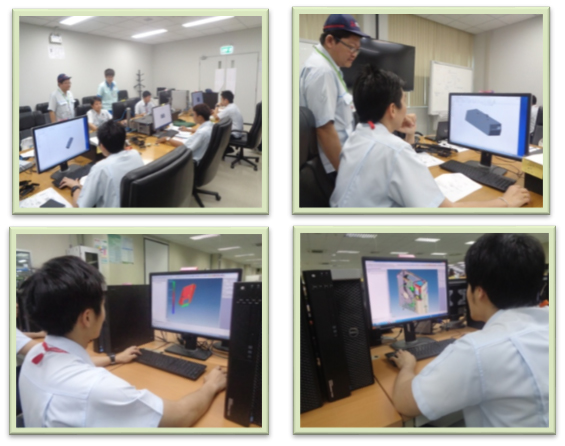 3)Development Control

The best quality is the culmination of our product. So we must control development process, making prototype and structure evaluation for all type of Air conditioner (RAC, PAC)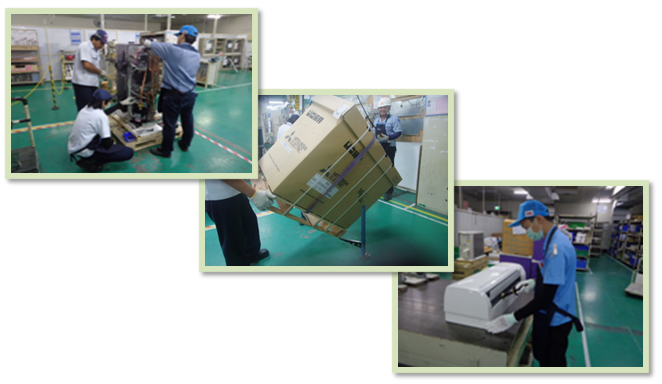 4
)Value Engineering

Our Value Engineering section is dedicated to reducing the product cost effectively. With regard to quality and satisfaction of customers to cause the Air-conditioner of MITSUBISHI ELECTRIC CONSUMER PRODUCTS (Thailand) is the number 1 in customer's trust forever.
We consider the reasonableness of each type of material both in value and quality to provide a product that meets the customer satisfaction.
ASEAN VE Activity Presentation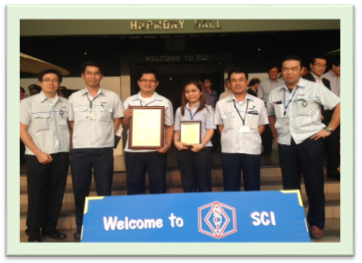 1st Place winner of 2nd ASEAN VE Activity Presentation in January 2013.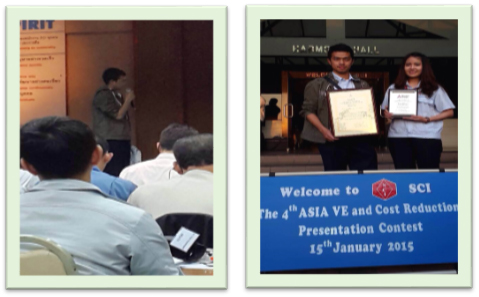 3rd Place winner of 4th ASEAN VE Activity Presentation in January 2015.